ifinance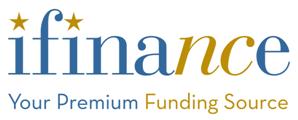 IIANC has developed a customized premium finance program for independent insurance agents. ifinance was created with you in mind and will strive to assist our agents in simplifying and improving the premium finance process. Our goal is to offer a product to enhance even your best insurance program, giving you a competitive advantage in the marketplace - we will be flexible and responsive to your needs.
By participating in this exclusive IIANC member benefit program, agents can assist personal and commercial lines clients in achieving a more affordable insurance program. ifinance will review your current finance program to see how we can best meet your needs. Let us demonstrate the advantage of doing business with ifinance.

To get started using ifinance, simply complete and return the ifinance application for processing.

Download ifinance Application

Contact Rebecca Shigley at rshigley@iianc.com or 888-275-8912 with questions.


Backed by Your Association
Only ifinance offers unparalleled service backed by your trade association – IIANC.
Revenues generated by ifinance go directly to support member programs and help keep dues low.


Agency E&O Coverage
Finance your agency's E&O coverage.


Competitive Rates
Rates that are competitive with any company in the marketplace.


Rapid Quoting & Servicing
Prepare contracts online and monitor account status with leading edge technology.


Timely Processing & Funding
Quick turnaround of loan processing and funding.


ifinance Partner Companies
Prime Rate/AFCO Premium Finance and Imperial PFS
InsurBanc
InsurBanc is an independent community bank that was founded by agents exclusively for agents. Organized in 2001 by the Big "I" specifically to serve independent insurance agents, we have developed a distinctive culture that allows us the opportunity to work with you as a partner to help optimize growth opportunities and manage your agency efficiently.

You can rely on InsurBanc for custom products designed to underwrite your success.


Agency Financing
Perpetuation
Acquisition
Working Capital
Producer Development
Debt Refinancing
Owner-Occupied Real Estate
Equipment Leasing

Cash Management
InsurBanc's cash management program understand your unique seasonality and fluctuations and creates a customer package of products and services that provide the best return on your money and provide operational efficiencies.
Click here for more information


Video Interviews
Watch the latest Insurance Journal interviews with InsurBanc's President & CEO, David Tralka, on such topics as InsurBanc's continued commitment perpetuation planning and perpetuation financing.