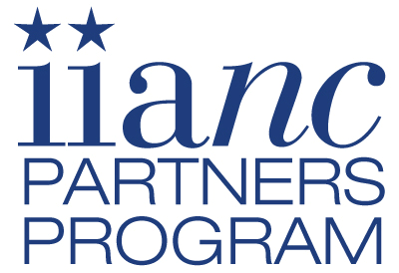 Thank you to the following companies for their support of IIANC as 2022 IIANC PARTNERS! These companies have made a commitment to supporting the independent agency system and have pledged to be by our side as we support and help independent agencies to grow, innovate, and thrive into the future!

If your company is interested in learning more about becoming an IIANC PARTNER, click here.
AmTrust North America

Donegal Insurance Group
ifinance
Imperial PFS
Independent Market Solutons (IMS)
Keystone
SecureRisk (SASTN, LLC)
Smart Choice
System Search
Tarmika, Inc.
Universal North America
West Bend Mutual Insurance Company
Accident Fund Ins. Co. of America
Alamance Farmers' Mutual Ins. Co.
Bankers Insurance Group
Bass Underwriters, Inc.
BBSI
Berkley Southeast Insurance Group
Berkshire Hathaway GUARD Ins. Co.
Burns & Wilcox
Capital Premium Financing
Central Insurance
CNA
Commonwealth Underwriters Ltd.
Congruity HR
EMC Insurance
Encova Insurance
Engineation
ePayPolicy
Falls Lake Insurance Company
FCCI Insurance Group
FFVA Mutual
First Choice Agents Alliance
First Mutual Insurance Company
Frankenmuth Insurance
Governmental Risk Insurance Plans
GPAgency
Harford Mutual Insurance Group
Homeowners of America Ins. Co.
Hospitality Insurance Company
Hull & Co. and Peachtree Special Risk Brokers
ICW Group Insurance Co.
Insurance House
Iroquois South
J.M. Wilson
Key Risk
Leavitt Group
Levitate
Live Oak Bank
Main Street America Insurance
Markel
MidSouth Mutual Insurance Company
NC Grange Mutual
Normandy Insurance Company
Orion180
RPost
Penn National Insurance
Pie Insurance
RPost
Selective Insurance
Southern Insurance Underwriters
Standard Premium Finance Mgmt. Corp.
State Auto Insurance
Strickland Insurance Brokers
Summit
SynchronoSure
TAPCO Underwriters, Inc.
The Cincinnati Insurance Companies
Total Insurance Plus
Utica National
Velocity Risk
Vigilant Surety & Insurance Partners
Westfield
Work At Home Vintage Experts - WAHVE
Zenith Insurance Company