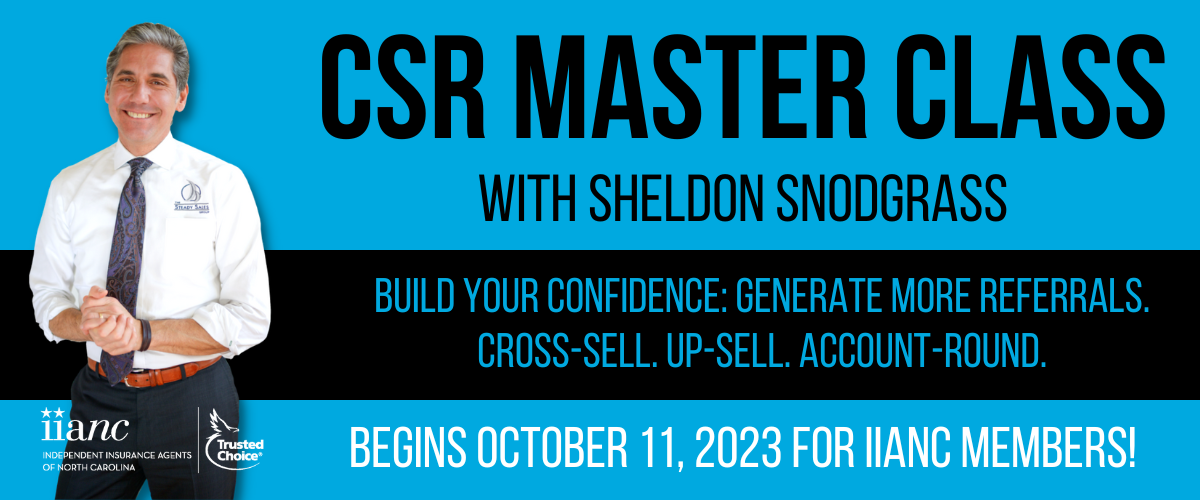 Important Dates
Register By October 9
Kick off Meeting with Sheldon (9:00am - 9:30am)
"Coach the Coach" & Open Office Hour Sessions (9:00am - 10:00am)

Zoom Class Facilitations (9:00am - 10:00am)
November 1

November 15

November 29

December 13

January 3

January 17
See our Five Star Reviews for this Amazing Course!
The kind folks at the IIANC are amazing! Incredibly knowledgeable and very professional. The Insurance CSR masterclass was a total success. Provided guidance for us to identify techniques to accomplish sales effectiveness and better customer retention. They are a pleasure working with!

The IIANC CSR Master Class with Jason Sabo was excellent. The instructors were engaged all the way and followed up with each student. The course was well structured to achieve the objectives outlined in the material. Each participant enjoyed the experience and came away with additional skills needed to grow in there positions.

- Richard Latorre