NCAHU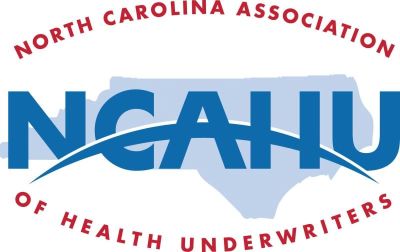 The North Carolina Association of Health Underwriters (NCAHU) is a professional association representing licensed health insurance agents, brokers, general agents, consultants, and benefit professionals through six chapters across North Carolina. NCAHU members service the health insurance needs of large and small employers as well as people seeking individual health insurance coverage. Every day, NCAHU members work to obtain insurance for clients who are struggling to balance their desire to purchase high-quality and comprehensive health coverage with the reality of rapidly escalating medical care costs. As such, one of NCAHU's primary goals is to do everything we can to promote access to affordable health insurance coverage.
NCAHU is currently working with IIANC to receive administrative services relating to sponsorship programs, event planning, professional development and communications. This strategic alliance enables NCAHU to leverage IIANC's professional expertise and resources to gain momentum in attracting new members and sponsors.
Our relationship with NCAHU allows IIANC to better serve our members who are in the life and health business, by providing networking opportunities at events, L&H-based professional development, and special educational opportunities.