Aubie Knight, CIC, CRM
Chief Executive Officer, IIANC
Cary, NC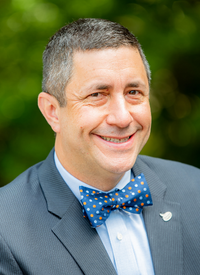 Aubie works with the Board of Directors to help set the strategic direction and vision of the association. He is then responsible for leading the staff in the implementation of the tactics needed to move the organization in that direction. Aubie is a Past Chairman of the Georgia Society of Association Executives, and currently serves on the Board of Directors of the Association Executives of North Carolina. He is also a current member of the Board of Directors for TrustedChoice.com, National Alliance for Insurance Education, and serves as President of the Independent Agents Association Executives. During the weekends, Aubie loves spending time with his family and friends, visiting craft breweries and listening to live music. Aubie is a graduate of the University of Georgia and a huge Bulldog fan (and season ticket holder). GO DAWGS!

Fun facts about Aubie:

He loves competing (in anything!) and has completed dozens of triathlons, road races, mud races, obstacle course races, half-marathons, one marathon, and still plays in a basketball league (yes, the over 40 League!)
He's a big fan of craft beer, and enjoys visiting different breweries and trying unique beers.
He won Mutual of Omaha's "Rookie of the Year" sales award in 1992. The prize for winning was a trip to games 3 and 4 of the 1992 World Series in Toronto. Even though his Braves lost both games in heartbreaking fashion, Aubie credits this trip for getting him hooked on the insurance business.
Contact Information
919-863-6546