Corey Furman
President, Boone Drugs, Inc.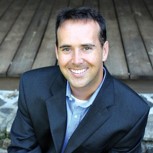 Corey Furman, PharmD is a native of Boone, NC. A 1989 graduate of Watauga High School, Corey was inducted into the Order of The Arrow, the Boy Scouts of America Honor Society, in 1987, and he received his Eagle Scout rank in 1988. After receiving his Doctorate in Pharmacy from Campbell University in 1995 he worked at Pitt County Memorial Hospital, rotating between Central-Pharmacy and Internal Medicine until 1997 when he returned to Boone, NC and began working with Boone Drugs, Inc.
Since 2016, Corey has served as the President and Partner of Boone Drugs, Inc.
For the past 12 years he has served as course director for Campbell University's Christian Pharmacy Missions Elective class for the second- and third-year students. As an alumnus of Campbell University, Corey has served as a Member of the Board of Trustees, member of the Medical Missions Advisory Council, and the Presidential Board of Advisors. Campbell University has awarded Corey with the Distinguished Alumni Award and with the M Keith Fearing Community Pharmacy Practice Award.
Corey has also served his church and community by serving as a Deacon in his church, various other committees, BSA Troop 100 Committee Chairman, Baptist Campus Ministries Board of Directors, Appalachian Christian School Board of Directors, Southern Evangelical Seminary Board of Trustees, and Samaritan's Purse Board of Directors.
Corey married Ashley Riggan Furman, also a graduate of Campbell University School of Pharmacy, in 1995. They live in Boone, NC and have two adult children, James and John.
In his spare time Corey enjoys fly fishing, various forms of exercise, reading, and any form of free time spent with his family. Since 1994 Corey has been involved in short-term medical missions, having been blessed to serve in areas of need and disaster such as Rawada, Congo, Uganda, Kenya, Sudan, Peru, Haiti, Lebanon, Afghanistan, & Ukraine.