Natalie Simpson
Vice President of Digital Solutions, IIANC
Cary, NC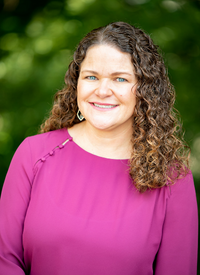 Natalie oversees the association's membership recruitment and engagement efforts, marketing/communication initiatives, and events. She is also the staff liaison to the iLEAD (Young Agents) Committee. Natalie has spent most of her career in the Big "I" family. She joined IIANC in 2006 after working for two years with the Independent Insurance Agents & Brokers of South Carolina.

A Tar Heel born and Tar Heel bred, she graduated from UNC-Chapel Hill with a B.A. in Journalism and Mass Communication, concentration in Public Relations. Natalie grew up in Siler City, NC (the quintessential Southern small town) and now lives in a "house divided" near Pittsboro with her Wolfpacker husband and two boys, ages 6 and 11. Outside of work, she can usually be found at one of their sporting events (most often baseball!).

Fun facts about Natalie:

She is on a quest with her family to visit all of the MLB ballparks at least once…7 parks down, 23 to go. But her favorite stadium is Nationals Park, and they've been seven times and counting (including the 2019 World Series!).
Her favorite place to be is at a beach with her toes in the sand, cold drink and book in hand, and watching the waves.
She would find it hard to survive without the three Cs – coffee, cabernet and (Diet) Coke.
Contact Information
919-863-6533