Agency Valuation & Perpetuation Consulting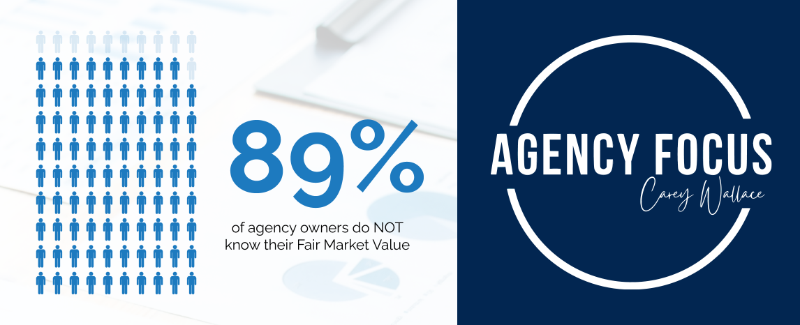 For many agency owners, their agency represents their life's work, and as a result, it's most likely their largest single asset. To best protect you, your staff, your clients and your agency's future, it's important to have a thoughtful plan for your agency's future, and that starts with knowing the value of your agency. When you go through the fair market valuation process you can expect to gain insights that will help you plan for your agency's future and identify opportunities to grow your agency.

Your agency's value is much more than a number. When you go through the process of understand the Fair Market Value of your agency, you'll get an understanding of:
Redeem a FREE Consultation!
IIANC members receive a FREE 30 minute consultation with Carey to review your agency needs and provide advice and resources focused on business planning, agency operations and compensation strategy.
Customized consulting is also available, and includes:
Agency Operations
Compensation Strategy
Transition Planning - Clients and Future Owners
Agency Goal and Budgeting
Cashflow and Risk Analysis
Carrier Strategy
Want to learn more? Check out the articles Carey has recently written for IIANC members:

Hear What Others are Saying:

Carey was absolutely thorough and professional throughout the whole business valuation process. Her insights have really helped our agency shore up any areas that needed tweaking. And her valuation of our business will be key in perpetuation planning. Her report was extremely valuable to our agency.

Teresa Bradshaw
The process of agency valuation and perpetuation planning is not something we, as agency owners, do every day. It's complicated, a little scary and requires a great deal of insight. Carey Wallace with Agency-Focus has all the tools that were required to help me with this task. Her ability to analyze our data and guide me through the process was key to developing a successful plan. I'm confident that this would not have been possible without her assistance.

Mark Rice