Winning with Remote Work and Virtual Agents
March 25, 2022
Jason Sabo
Given the events that have affected the world's entire workforce over the past two years, our industry has had major breakthroughs in incorporating remote work into our daily routine! Creating a plan for your agency's remote working environment may seem daunting and overwhelming but be assured that IIANC has your back and is here to guide you through the process!
In this three-part blog series, I want to share real success stories of agencies who have implemented remote employees and the impact it's had on agency business. I will highlight ways that remote employees can be useful to your agency's strategy and express that this process is easier than you think.
Success Story #1
The first success story is about an agency that is pretty new to the independent world and transitioned from being a captive agency to start an agency from scratch. Like any new agency they were experiencing growing pains and figuring out how to juggle all the responsibilities of owning and operating an agency. This owner was juggling typical owner responsibilities as well as serving as the only producer. After we sat town with them for a few strategy and long-term planning sessions, we decided it was time to hire some remote help.
The main responsibility this agency owner needed to remove from his plate was quoting new business. All the new business quoting kept him tied to his desk, while what he needed to be doing was generating relationships and prospecting in his community. To open time in his schedule to allow this, we brought in a remote employee with the specific intent of taking all the quoting responsibility in the agency.
After a short training period, their new remote employee was up and running with quoting in no time! This allowed the agency owner to get out and do what he does best…… SELL! He now has more time to go prospect and build relationships in the community. This remote hire has allowed the agency to generate amazing revenue and build a streamlined process.
Success Story #2
The second success story is about a well-established agency that has a few locations across North Carolina. The agency owners were concerned because their staff seemed overworked and stretched thin, with no time to cross sell or account round due to all the busy work that came with servicing accounts.
By incorporating multiple remote staff members in their agency, they were able to free up current staff bandwidth for the processing aspects of customer service. This allowed the CSRs to take their time on phone calls to have deeper conversations with clients that strengthened their relationships. It also gave more opportunity to cross sell and account round based on the time they got to spend on the phone instead of the processing tasks that occur after the calls.
These two success stories are just two agencies that are incorporating remote work and having major success. If you don't currently have some type of remote work schedule in your agency, give us a call! We have resources that can walk you through this journey and set your agency up for success! I look forward to hearing from you: jsabo@iianc.com.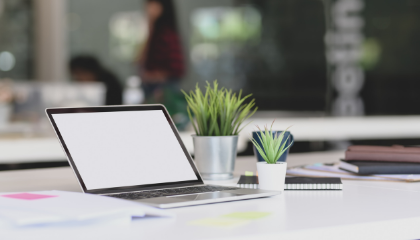 Author
Jason Sabo