About
Speakers
Schedule
Registration
Exhibitor Information
Hotel Information
About the Event
Join us for the IIANC Tech Summit where independent agents and technology vendor representatives will gather to learn and share ideas about how to best utilize today's top tech tools.
Let's put our heads together to find out how to run your agency more efficiently, better service and retain existing clients, and attract new business. The Tech Summit will be a day of collaboration, peer-to-peer idea sharing, and networking in our Technology Solutions Center - don't miss it!
Schedule
Explore the schedule by expanding the dates below.
Tuesday, February 7
9:30am - 10:30am
The Ultimate Tech Stack That Every Agency Needs
Speaker: Aubie Knight
Join Aubie Knight, IIANC's CEO, to learn about the most important and profit-generating technologies that all independent agencies should consider utilizing and how they can take your agency to the next level.
10:30am - 11:30am
Technology Roundtables
This is your chance to chat with subject matter experts and your peers to learn about ways your agency can utilize and maximize the benefits of tons of new (or "new to you") agency technology tools, including:
- Digital Assistants
- LinkedIn & Google Reviews
- CRM / Marketing Automation
- Catalyit
- Video Proposals
- eNPS / Employee Engagement
- Outsourcing / Virtual Assistants
11:30am - 1:30pm
Networking Lunch with Vendor Showcase
1:30pm - 2:30pm
How Technology Impacts Agency Value
Speaker: Steve Anderson
Technology is no longer just a backroom activity that keeps computers running. Tech should be a profit center. What software agencies use, what tools, integrations, processes, and data agencies harness are all critical in driving growth and profit. With the right tech, your agency will continue to thrive.
Your business has a tech stack. Does it currently include the right solutions for your agency? Are you using all the features you should be? Do you have processes to get the most out of that investment? To provide a fantastic customer experience? To become more profitable?
We will dive into what tech agencies really use, who uses what, and how satisfied they are with it
2:30pm - 3:00pm
Break
3:00pm - 4:00pm
Fireside Chat with Aubie & Steve
Registration
Agents are classified as those who are employed by independent insurance agencies in the state of North Carolina. Company representatives, vendors, and exhibitors are not eligible to register for these functions/pricing (even if they are licensed agents).
| | | |
| --- | --- | --- |
| | IIANC Member Agents | Non-Member Agents |
| Full Conference Registration | $50 | $100 |
| | | |
| | | |
Pricing (Company Representatives):
| | | |
| --- | --- | --- |
| | PARTNERS | Non-PARTNERS |
| Tabletop Exhibit Space | $400 | $800 |
| Networking Pass | $150 | $300 |
| | | |
| | | |
Cancellation Policy
Notice of cancellation for individual registrations for IIANC's Tech Summit must be submitted in writing to acruickshank@iianc.com. Refunds will only be given to cancellation requests received by close of business 10 business days prior to the event. Substitutions of attendees may be made in writing until five business days prior to the event. Any changes (including substitutions) made to an existing registration will incur a $25 processing fee. This cancellation policy will remain in effect in cases of inclement weather as long as the event/conference is not cancelled.
Exhibitor Information
The IIANC Tech Summit will feature a "Vendor Solutions Center" with opportunities for tabletop exhibits. Due to space limitations, exhibit opportunities will be limited exclusively to technology vendors.
Registration for a tabletop exhibit space includes:
- One 6' skirted table
- Electrical access
- Wifi access
- Registration for one representative (additional representatives can register at an additional cost)
*NEW* Additionally, all exhibitors will receive the opportunity to deliver a brief presentation about their company from the main stage. This is a fantastic opportunity to promote your product/service to the agents in attendance.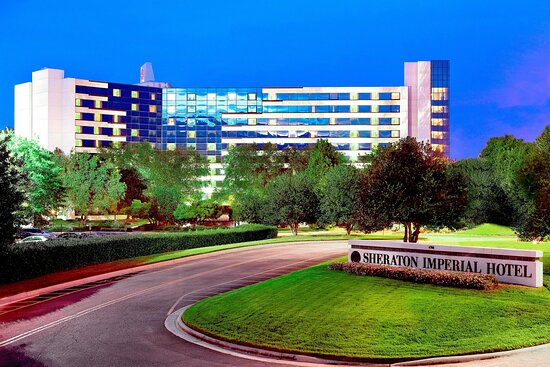 We have a room block at the Sheraton Imperial RTP with discounted rates for conference attendees. The group rate is $146 and will expire on 1/11/23 or when the block sells out (whichever occurs first).
Click here to make your reservation.