September 28 to 29, 2023
Benton Convention Center, Winston-Salem
About
Speakers
Schedule
Registration
Exhibitor Information
Hotel Information
About the Event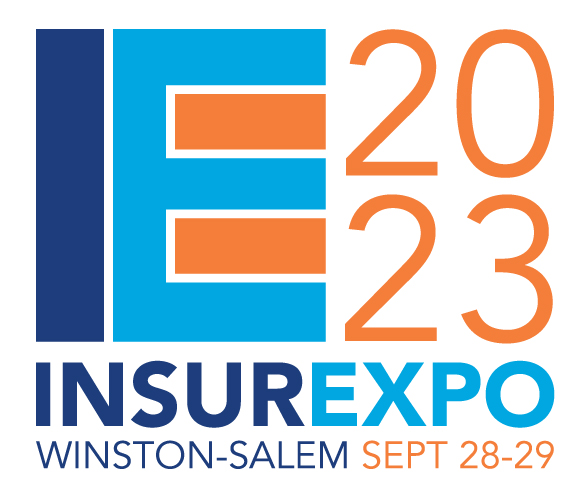 **Online registration is now CLOSED. Anyone wishing to register can do so on-site at the event.
North Carolina's independent insurance agent community will come together at InsurEXPO23, the state's largest industry conference and trade show, to share ideas, expand networks, advance expertise, and pursue innovation to keep our industry moving forward.
InsurEXPO23 is a must-attend event for all agency roles and features a trade show with 125+ exhibiting companies and vendors. Whether you are hoping to reinforce existing carrier relationships, find new markets, or explore cutting-edge agency technology, InsurEXPO23 is the annual conference that your agency cannot afford to sit out - and it is FREE* for IIANC member agents to attend!
New enhancements this year:
Dedicated trade show hours concentrated on Thursday, September 28 only

Friday's educational sessions have been approved for three (3) CE credit hours!

Commemorate IIANC's long, rich history at our 125th Anniversary Banquet & Celebration, including our annual awards presentation and a Casino Night Party!
*All IIANC member agents can attend InsurEXPO23 for FREE! Members will be charged a nominal fee of $25 upon registering. After attending the event, you will receive a $25 Amazon gift card to offset the cost of registration (sent via email approximately 2-3 weeks following the event). This is being done in an effort to reduce the number of "no shows" at the event - if you register and do not show up or do not cancel at least 10 business days before the event, you will forfeit the $25 fee that was initially paid. Offer applies to IIANC member agents only.

Schedule
Expand each date below to explore the schedule.
Thursday, September 28
8:00am - 9:30am
Exhibitor Setup
*Networking Hall closed*
9:30am - 4:00pm
Agent Registration Open
10:00am - 11:30am
Opening General Session - The Way Forward: Master Life's Toughest Battles and Create Your Lasting Legacy
Speaker: Rob O'Neill
Learn from the man who had Osama Bin Laden in his sights and led the team that killed him. When Senior Chief Special Warfare Operator Robert J. O'Neill was a SEAL Team Six leader, he led extractions under enemy fire, tailed terrorists for days, and snuck onto land to meet with sources. His training taught him to be resourceful and make good decisions no matter the circumstances. Now he shares his lessons from these experiences to show you how to achieve what may seem impossible and become the best version of yourself.
Based on his book The Way Forward: Master Life's Toughest Battles and Create Your Lasting Legacy, Robert O'Neill offers audiences a deeper look into how to use hard-earned lessons from both his time in combat and his personal life to accomplish their goals, overcome adversity, and discover the hero within you.
It's time to officially open the doors for the InsurEXPO23 Networking Hall! This is your chance to visit with the
125+ exhibiting companies and vendors
to learn about how their products and services can be a game changer in your agency!
While you're making your way around the Networking Hall, be sure to have your game card stamped so you can be entered to win one of many valuable prizes, including the $1,000 Grand Prize! Each stamp is an entry, so the more exhibitors you visit, the better your chances of winning!
11:30am - 1:00pm
Networking Lunch with Exhibitors
1:00pm - 2:00pm
Optional Breakout Sessions (choose one)
#1: How to Utilize AMS for Marketing
Speaker: Dustin Wambsgans
Free up bandwidth allowing for better customer service, opportunities to round out your book and get new business in creating a client experience second to none.
- Create an automated Customer journey
- Multi step marketing campaigns
- New business and Cross sell campaigns
- Reduce E&O exposure
- Maximize your agency's potential
#2: Hard Markets & Hard Damn Work
Speaker: Scott Howell
It's time to put on your Liberty Overalls and go to work. Join us as we discuss why there's a ditch on both sides of the road during a hard market and learn why this might be the best of times, instead of the worst of times.
#3: Bots Are Here…Are you ready?
Speaker: Carey Wallace
Most people think that Bots are futuristic, but the reality is they are here now. To be clear, I'm not talking about R2-D2 type bots, I'm talking about Robotic Process Automation (RPA) . In this session, Carey will share some common ways agencies are utilizing RPA technology in their agencies to increase capacity, reduce costs and maximize their efficiency. We will share practical use cases, time and cost commitments as well as an outline of where to go to get started. Our goal is to demystify this topic and arm you with a plan that will help you bring bots into your agency.
#4: Supercharge Your CSR Skills
Speaker: Jason Sabo
Enhancing productivity and time management is crucial for CSRs and Account Managers to effectively serve clients, drive revenue, and maintain work-life balance. By implementing strategies such as task prioritization, delegation, automation, and effective communication, CSRS and Account Managers can optimize their workflows, maximize efficiency, and achieve professional success!
2:30pm - 4:00pm
Smart Choice Annual Meeting (by invitation only)
4:00pm
Networking Hall Closed / Exhibitor Teardown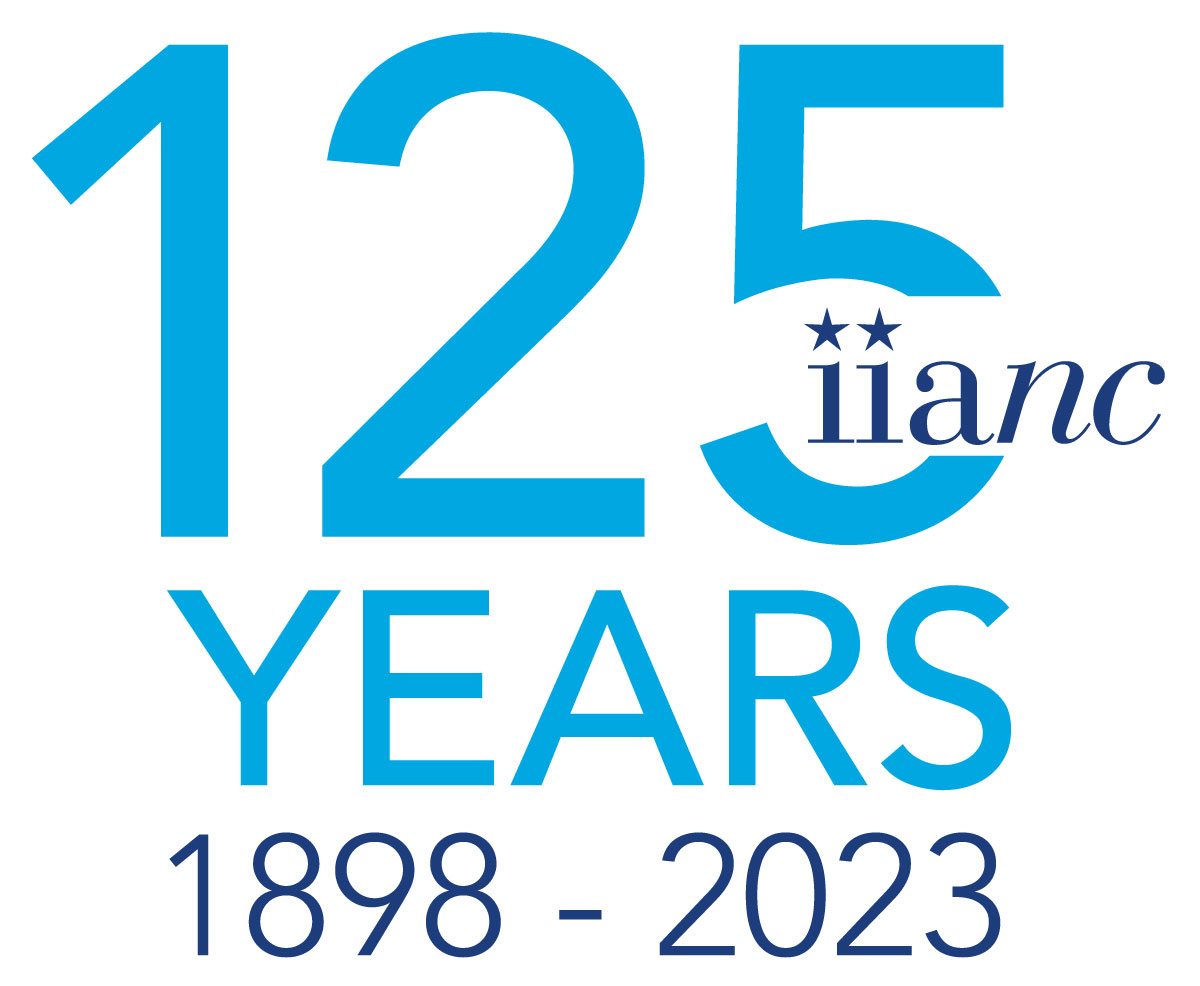 6:00pm - 10:00pm
125th Anniversary Banquet & Celebration
Join colleagues and friends as we celebrate the rich 125 year history of the Independent Insurance Agents of North Carolina! We'll start the evening with a dinner banquet including the installation of our Board of Directors and present our annual award winners.
The celebration doesn't stop there! Following dinner, try out your luck at our Casino Night Party where we'll have Vegas-style games, entertainment, and the chance to win some amazing prizes!
Friday, September 29
*Friday Only - sessions approved for three (3) hours of CE credit. Must attend two general sessions and choice of one breakout session to receive credit.
8:00am
General Session Breakfast
8:30am - 9:30am
General Session: Predictions, Politics, and Pancakes - A Breakfast Fireside Chat
Speakers: Aubie Knight, Joe Stewart, Nathan Riedel
Join some of the most knowledgeable minds in politics to discuss a variety of state and federal legislative issues, as well as a preview of the '24 election cycle. IIANC's CEO will moderate this can't-miss discussion alongside IIANC's Vice President of Government Affairs, Joe Stewart, and IIABA's Senior Vice President of Federal Government Affairs, Nathan Riedel.
PLUS - we'll be giving away the $1,000 Networking Hall Grand Prize during this session to one lucky agent, as well as several other fantastic prizes to random agents. MUST BE PRESENT TO WIN
9:30am - 10:15am
General Session: Tough Claims - Your One Shining Moment or A Client Lost Forever...
Speaker: Scott Howell
In this session, Scott Howell will discuss how the handling of difficult claims can lead to more client referrals...OR a client lost forever.
Why he prefers to run into burning buildings and not out of them and why we should be nice until it's time not to be nice! Join me as we get into the psychology of dealing with difficult claims and helping your client through one of their darkest days.
10:15am - 10:30am
Break
10:30am - 11:30am
Breakout Sessions (choose one)
#1: Sales Transformation
Speaker: Dustin Wambsgans
In this session, we'll dive into how your agency can benefit from a consultative sales approach focused on building a culture of accountability where producers must consistently produce new business at levels consistent with today's best practice agencies.
- Identify and develop unique agency sales narrative
- New business Prospecting Process
- Renewal Selling Process
- Cross selling Process
- Customer Onboarding
#2: How Clean is Your Data?
Speaker: Carey Wallace
Everyone talks about the importance of clean data, but does anyone really know what that means? In this session, we are going to talk about ways you can evaluate your data and begin to tackle making your data work for you. We will provide several different examples of the data that you need to make sound decisions in your agency and provide you with ways to ensure that your data is a reliable source for your decision-making process.
#3: Sales Success Blueprint: Building High-Performing Sales Teams and Streamlined Sales Processes for Agencies
Speakers: Jason Sabo and Steve Heroux
There are three fundamental pillars that all high-performing sales teams have in common. Effective sales process development and adoption (and holding your team accountable to executing it), consistent sales coaching, training, and development (not intensive or intermittent), and utilizing the right predictive assessments of salespeople in the recruiting process (Sales DNA Test) to ensure you're attracting, hiring, and retaining the best talent. Focusing on these three pillars will catapult your agency to levels of success you never imagined!
Registration
**Online registration is now CLOSED. Anyone wishing to register may do so on-site at the event.
Pricing (Agents):
Agents are classified as those who are employed by independent insurance agencies in the state of North Carolina. Company representatives, vendors, and exhibitors are not eligible to register for these functions/pricing (even if they are licensed agents).
| | | |
| --- | --- | --- |
| | IIANC Member Agents | Non-Member Agents |
| Full Conference Registration | FREE* | $250 |
| Thursday Day Pass | FREE* | $150 |
| Friday Day Pass | FREE* | $150 |
*All IIANC member agents can attend InsurEXPO23 for FREE! You will be charged a nominal fee of $25 upon registering. After attending the event, you will receive a $25 Amazon gift card to offset the cost of registration. This is being done in an effort to reduce the number of "no shows" at the event - if you register and do not show up or do not cancel at least 10 business days before the event, you will forfeit the $25 fee that was initially paid.
Pricing (Company Representatives):
| | | |
| --- | --- | --- |
| | PARTNERS | Non-PARTNERS |
| Networking Pass | $450 ($475 after 9/1; $500 after 9/22) | $900 ($950 after 9/1; $1000 after 9/22) |
| Additional Company Rep. | $275 ($300 after 9/1; $325 after 9/22) | $550 ($600 after 9/1; $650 after 9/22) |
| Exhibit Booth | $900 | $1800 |
Cancellation Policy
Notice of cancellation for individual registrations for IIANC's InsurEXPO event must be submitted in writing to acruickshank@iianc.com. Refunds will only be given to cancellation requests received by close of business 10 business days prior to the event. Substitutions of attendees may be made in writing until five business days prior to the event. Any changes (including substitutions) made to an existing registration will incur a $25 processing fee. This cancellation policy will remain in effect in cases of inclement weather as long as the event/conference is not cancelled.
Exhibitor Information
See the Exhibitor List & Networking Hall Map
The Networking Hall for InsurEXPO23 is now sold out for exhibitors. Please contact Allyson Knott to be added to a waitlist.
IIANC's InsurEXPO is the state's largest insurance industry event and features one of the southeast's largest industry trade shows with 125+ insurance companies and vendors showcasing their latest products and services. Exhibiting at InsurEXPO23 will help connect your company with 400+ IIANC member agents from across the state - more than any other industry event in North Carolina. Even if your company isn't actively searching for agencies to appoint, exhibiting is a great way to visit with your current clients, strengthen those relationships, and show your support for them and the independent agency system.
In addition to exhibit booths in our Networking Hall, IIANC also offers Networking Passes for company representatives as another way to connect with our agent attendees. If your company is not exhibiting, you must purchase a Networking Pass in order to attend the event (any subsequent attendees from your company can register as "additional company representatives" at a reduced rate).
Click here to find out more information about becoming an IIANC PARTNER and receiving priority booth selection, significant registration fee discounts, access to IIANC's online member directory, and much more!
How to Reserve a Booth
Upon registration and payment, you will receive an email confirmation containing instructions on selecting your exhibit booth location. You will not be able to select/reserve your exhibit booth location until payment has been received. We only accept online registration with credit card or ACH payment (no checks).
About the Networking Hall
Booth assignments are based on receipt of registration with payment and will be assigned based on availability of preferred space. IIANC will make every effort to assign companies to one of their preferred choices, but we reserve the right to make assignments or reassignments as necessary. Companies participating in the 2023 IIANC PARTNERS Program receive priority placement and the opportunity to select space before general registration opens to the public.
Exhibit space (8'x10') will include:
- 8' high back wall drape
- 3' high side divider drape
- One 6' skirted table
- One 7"x44" booth identification sign
- Two chairs
- One wastebasket
- Preliminary attendee roster sent approximately two weeks prior to the event containing names, agency/company names, and mailing addresses
- Registration for one representative (paid registrations are required for all additional company representatives, regardless of how much or little of the event they plan to attend)
Restrictions:
- All materials must be displayed within the space outlined above (no oversized booths will be permitted unless purchasing multiple spaces)
Trade Show Hours:
The Networking Hall will be open during the following timeframes. For security purposes, the Networking Hall will be CLOSED at all other times not explicitly listed below.
Wednesday, September 27
2:00pm-5:00pm - EXHIBITOR SETUP ONLY
Thursday, September 28
8:00am-9:30am - EXHIBITOR SETUP ONLY
11:30am-4:00pm - Exhibit Hall Open
4:00pm-5:00pm - EXHIBITOR TEARDOWN
(note that all exhibitors at booths W1-W20 MUST tear down during this time)
Friday, September 29
7:30am-9:00am - EXHIBITOR TEARDOWN
Additional Important Details:

By attending this meeting, I acknowledge that an inherent risk of exposure to COVID-19 exists in any place where people are present. I voluntarily assume all risk of exposure to COVID-19 and agree not to hold IIANC liable for any illness or injury.
HOLLINS Exposition Services
is pleased to have been selected as the Official Service Contractor for the InsurEXPO. We recognize that your participation in this event is a vital part of your firm's marketing program. Be assured we will do everything possible to insure a profitable and rewarding experience.
Click here to access the Exhibitor Kit
which contains important information about your booth, move-in and move-out schedule, shipping of booth materials, and much more.
Set-Up and Breakdown
Exhibitor move-in will be from 2:00pm - 5:00pm on Wednesday, September 27 and 8:00am - 9:30am on Thursday, September 28. You may not enter the exhibit hall before this time to begin setting up your booth. Breakdown begins after the Networking Hall officially closes at 4:00pm on Thursday, September 28. All exhibitors must be torn down and cleared out by 10:00am on Friday, September 29.
Note that all exhibitors at booths W1-W20 must tear down on Thursday afternoon between 4:00pm - 5:00pm.
Any exhibitor who tears down their booth before the listed time without pre-approval from IIANC may not be approved to attend future IIANC events.
Security
Insurance of booth contents and personnel is recommended. IIANC does not insure exhibitor property. Neither IIANC nor the Benton Convention Center will be responsible for the safety of exhibits from theft, fire damage, or other causes. Exhibitors are responsible for their own equipment at all times, including when the Networking Lounge is closed.
Outside Exhibits / Hospitality Suites
Exhibitor/Company is prohibited, without express written approval from IIANC, from displaying products/services and/or other advertising material in areas outside its booth space such as, but not limited to, parking lots, hotel lobbies, lounges, corridors, sleeping rooms, etc. Exhibitor/Company also agrees not to operate hospitality suites or host any hospitality functions during official conference hours or when any IIANC-sponsored activities are being held. Hospitality functions are permitted only upon payment by the Exhibitor/Company of all fees due hereunder, in addition to participation in IIANC's PARTNERS Program. All requests for a hospitality suite or public function space must be made through Allyson Knott/IIANC. If Exhibitor/Company cancels or fails to occupy the exhibit space during official show hours, IIANC reserves the right to notify the hotel to cancel any hospitality space and/or hotel guest rooms under Exhibitor's/Company's name. Exhibitor/Company shall remain liable for the payments made to the hotel.
Restrictions
IIANC reserves the right to decline and prohibit any company's participation, exhibit or any part of an exhibit which, in its opinion, is not proper. This reservation extends to company, persons, conduct, printed matter, souvenirs, or anything which, at the sole discretion of management, may adversely affect the character of the event.
Cancellations
Exhibitors may cancel, in writing, up to the close of business on August 29, 2023 and receive a refund of their payment minus a 50 percent processing fee, after which date fees are non-refundable. All cancellation requests must be emailed to Allyson Knott at aknott@iianc.com.
Hotel Information
Our hotel room blocks are now SOLD OUT. See below for some nearby hotel suggestions - you will need to contact each hotel directly to find out their current availability and rates.