Why Should I Hire an Intern?
March 14, 2022
Jason Sabo
As you all very well know, we are currently in "The Great Resignation" age, and one of the biggest challenges right now for all employers is finding and retaining employees. IIANC is armed and ready with strategies to help our members make it through successfully!
Two of IIANC's most underutilized member benefits are our two Internship Scholarship Grants offered yearly. The first is the Agency Internship Scholarship Grant and the second is the Historically Black University or College Internship Experience Grant. Thanks to our partnership with the IIANC Education Foundation, each year we can offer selected members help in hiring a paid intern! Applications for this year's grants are now open and will be awarded on a first come, first served basis (The deadline is June 1st, or we will stop accepting applications when funding runs out). Start your application process today to take advantage of the grant opportunity and give your staff some extra support for a few months.
You might not know where to start or how to structure an internship position, but don't worry! We have a great 10-week outline to help take all the guesswork out of what training, projects, and responsibilities you should include in your intern's experience. Invest also has many internship guides and resources to use for FREE! This allows you to maximize your agency's use of an intern and allows your intern to have a wonderful experience and gain industry knowledge!
Here are some huge benefits of having an intern:
A fresh set of eyes: It's always beneficial to gain a new point of view! Interns are great at providing a fresh view by questioning how things run and may help produce new ideas and strategies that make your agency more productive.
Technology experience: Interns are usually very up to date with recent technology and are great resources for incorporating it or even assisting in training current staff.
Lighten your load: With the help of an intern your current staff can have another set of hands-on outstanding projects, opening your staff's bandwidth to catch up or take on something new.
Boost your brand: Hiring interns is a fantastic way to gain brand awareness and recognition in the community.
A possible future hire: Offering paid internships is a great way to test out possible new hires in different roles within your agency. Allowing interns to see the different options within an agency might lead to a successful hire down the road.
Get your foot in the door: Having a successful internship with a college student will help you gain greater visibility on college campuses. Students talk, and hiring an intern gives your agency the potential to create a prospect pipeline for future interns or full-time staff.
Social media exposure: Typically, interns will have a greater handle on new, popular social media uses. This will allow you to target your ideal client in ways you never could before!
Build current leaders: Taking on an intern gives you a chance to develop some leaders within your current staff. Allowing someone to manage or mentor an intern is a great way to see how they perform in a leadership role.
If you're still unsure, here is what Andy Sturge from Dexter Sturge Insurance has to say about his previous experience with hiring an intern:
"We had a great experience with our intern. We are actually looking to keep him on through next semester and then hopefully bring him on as a full-time employee after graduation. We will look to hire more interns in the future!"

- Andy Sturge, Dexter Sturge Insurance, LLC in Charlotte
Hiring an intern in your agency is a win-win for you and your intern. We would love to answer any questions you have or help you take the next steps in this process! Applications are now open for our Agency Internship Grant to receive $1,000 in funding, and our Historically Black University or College Internship Experience Grant to receive $2,000 in funding from the IIANC Education Foundation. Please note that grants will be awarded on a first come, first served basis until June 1, or once funding runs out, so get your applications in soon!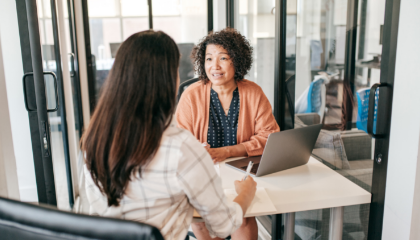 Author
Jason Sabo